Every year we ask our participants to think about their reason for riding, their motivation, or as some may call it – their "why" – the fuel that gets them over the hills, through the windy and long plateaus, out on raining mornings and persistent during scorching afternoons.
While each photo doesn't give a complete picture of that team, nor does each person's post give a comprehensive summary of that person and their why, this begins to show the varying perspectives and personalities that come from our many 4Kers, when asked the question "Why do you ride?"
Our hope in sharing these are for others to more deeply understand the diverse ways that cancer has impacted each 4K team and every single one of our 4Kers. We hope it serves as a reminder that although cancer can and will pervade lives in a multitude of ways, our response and the collected reaction can be unified and stronger when we work together.
Cancer changes lives. So do we.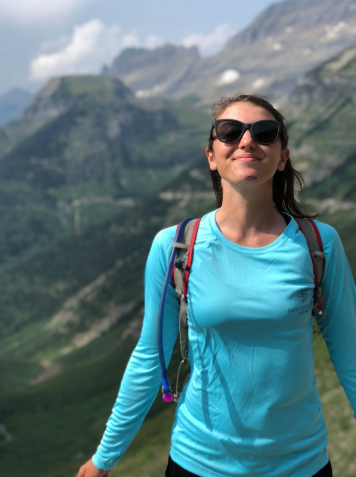 Abby
"I ride for those who cannot- I have seen how cancer affects the body and I think it is extraordinary that can get up every morning to ride our bikes across the country. I ride for my mom, for those who share their stories and those who stay anonymous. I ride to spread love, kindness and support to this beautiful community."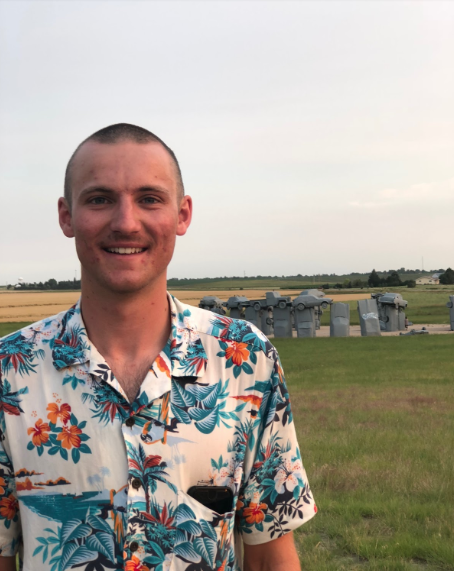 Austin
"I got introduced to the cancer community by my mom who was a nurse in oncology. We have participated in Relay for Life many times, and that is where I learned how inspiring the cancer community is. Ever since, I have been trying to stay involved in this wonderful community! I also ride for my aunt Elaine who is a breast cancer survivor."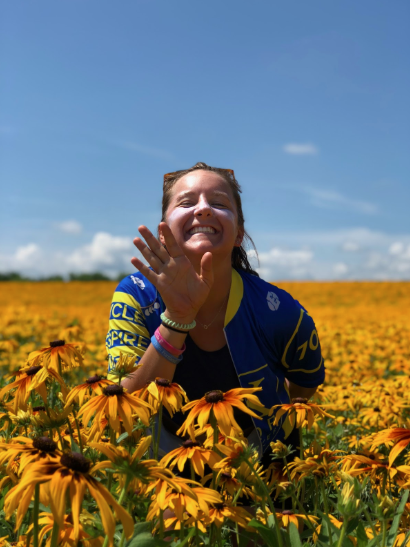 Hannah
"I am doing this ride for my grandma, Marie Cooley, who passed away in 2012 from lung cancer. However, I ride for all those who can't, whether its due to age, injury, disability, or disease. The human body is an amazing thing, that we take for granted way too often; even standing on two feet is a gift and doing this trip is a way for me to remember that."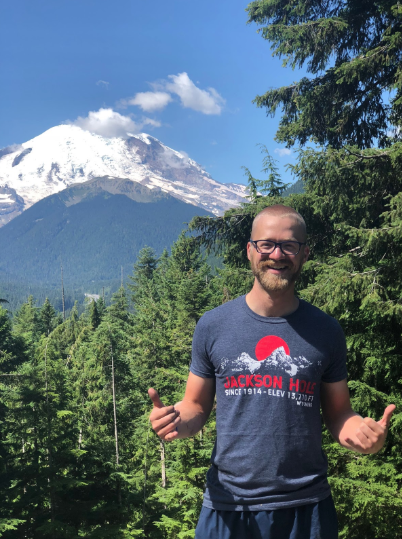 Jonathan
"I am riding for my grandpa, Papaw, who was diagnosed with leukemia early on in my college career. He was basically my dad from ninth grade until he passed away in March this year. I could talk about him for hours, and I wouldn't be the man I am today without him. He always loved and supported me in everything I did. He shared a lot of wisdom and taught me many things. I never would've considered joining the Air Force if he hadn't told me so much about it. I am also riding for my dad, a survivor, who has battled skin cancer on three separate occasions. He went through chemo and radiation as well as surgery so it wasn't easy. I have a passion for helping others and love cycling and thought this trip would be an amazing way to combine the two."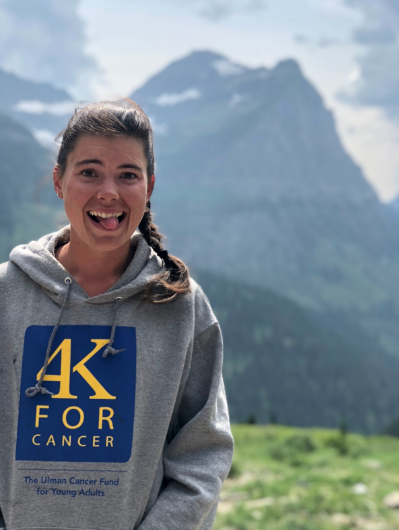 Emily
"I witnessed my uncle's decline and end of life battle to brain cancer. I stood by and watched as his ability to farm his land left him, his vision taken away as his tumor took over, watched him fall in an attempt to prove he could still care for himself, and heard the desperation in his voice when he said," I am too young to die," a week before his passing. I promised him at his funeral that I would do better for him as I pursue a career in medicine and give with all my ability to make sure others don't have to head down his path.
I am so fortunate that I get to enjoy using my body on an almost daily basis doing all of the physical activity I enjoy. Why not use that love and drive to do some good for someone other than myself? This ride gives me a powerful platform to share my encounters with cancer, and it enables me to empower everyone I come across that they CAN make an impact now on cancer in the course of their lifetime by using their own passions and talents, and not wait to care until cancer has touched their life."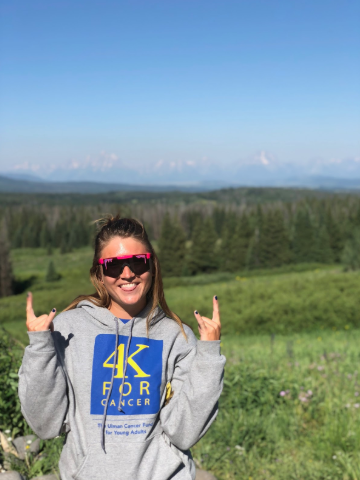 Ginny
"I am riding for all of the people in my life who have cancer or lost their battle to cancer. I am also riding for everyone who is not able to ride. My first experience with cancer was when my grandma battled breast cancer and lost. I found out about the 4K because my cousin was on team Seattle last year. I thought it would be the perfect way to help a good cause and have an awesome adventure. I also always ride for my dad who died from a heart attack at age fifty six. He would have loved to do a ride like this."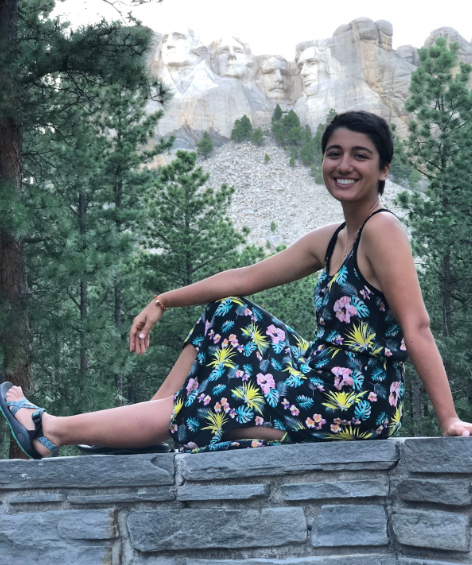 Dalearam
"I am riding for my mom and all my Iranian family. Cancer touched my mother's life last year, but after her surgery she was clear. I am the daughter of two Iranian immigrants. Back in Iran it is illegal to bike around in public as a woman. We not only take our health for granted, but we take the privilege of biking leisurely for granted too. This summer is for my cousins and aunts who don't have this luxury. I'm not only doing it for my mom and extended family, but also for those who can't. What a fun way to do good things for others while having an unforgettable adventure!"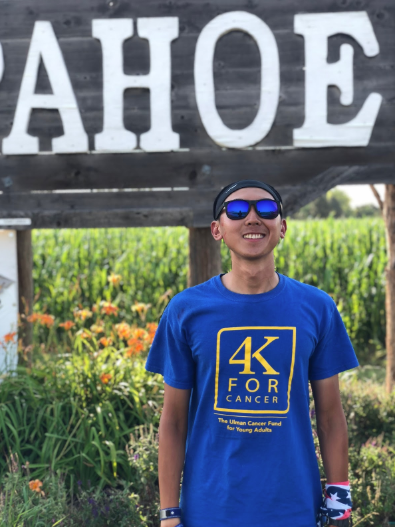 James
"I'm riding for my families. A few of my family members have been impacted by cancer, some of them are still fighting, some of them have lost their battle, while some of them have won. My mission for this trip aligns with the mission of Ulman, in that I am really looking forward to a world in which no young adult faces cancer alone. Last but not least, this is certainly an opportunity of a lifetime to be able to ride across the United States."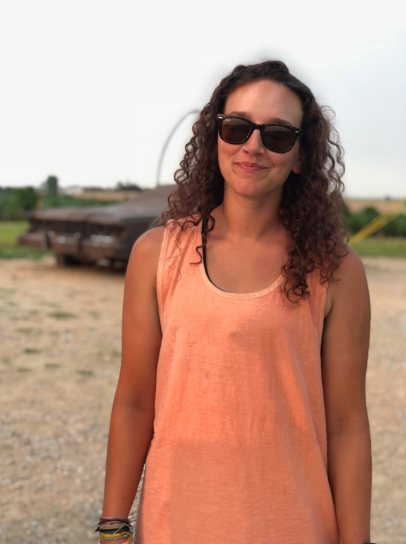 Alex
"I ride for my sister who had thyroid cancer a few years ago. I was there for as much of the process as I could be. She is my best friend in the world and she inspires me to be a better person everyday!"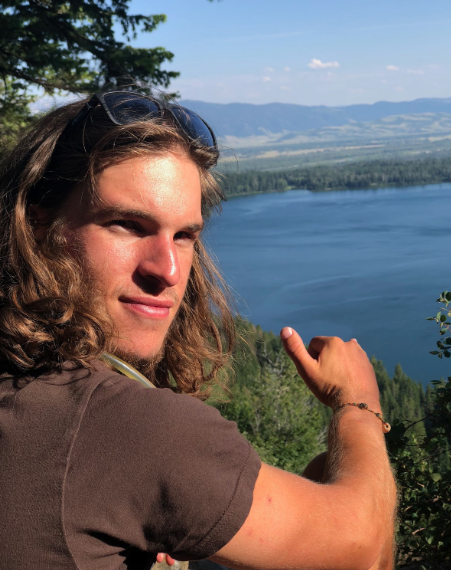 Bucky
"Why I signed up to ride? For my mom, who had breast cancer, and my aunt, who passed away from cancer around the same time. I've always been passionate about outdoor adventures. I just graduated college, and I wanted to put my hobbies towards something more meaningful. I ride because I am able to do so and there are many out there that can't. I ride for my family and friends and all the wonderful people I continue to meet."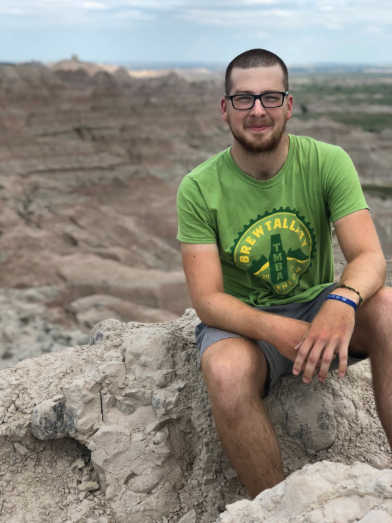 Joshua
"I ride for my sister-in-law, Andrea. She was diagnosed with carcinoid cancer when she was in her early twenties and battled cancer until her death at twenty six. Andrea's strength inspires me every day to use my abilities to help others in any way I can."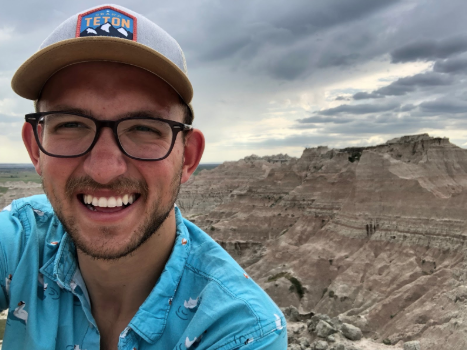 Michael
"So what drew me to this adventure was the opportunity to cycle across the country. Although that was the initial draw, this ride quickly became much more than just a ride. And though I have multiple family members and friends impacted by cancer, I was never aware that such large communities of support existed. The 4K is, in a way, a large scale support group for people scarred by this awful disease. Being a part of this community has made me into a more empathetic person and has led me to rely more on others. I'm riding this summer for my dad, my grandpa, my aunt and for Amy. Although my dad hasn't been drawn in by cancer, he's had health issues that could lead to him not being able to cycle anymore. My grandpa passed away from cancer, and my aunt and Amy are both breast cancer survivors. The strength that all of these people display inspire me to make it through each day on this trip."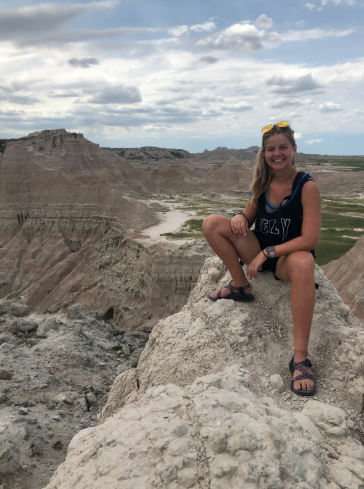 Laura
"I am riding for multiple people. I have had several family members affected by cancer. I specifically signed up and dedicate every day to my little brother who was diagnosed in October with Hodgkin's Lymphoma. This is my way of giving support to him since cancer has had such an impact on my family. I have learned a lot from it and have learned to find the positive in every situation and laugh every day no matter how bad of a day I am having. I wanted to spread that positivity to those who may be struggling or need that support."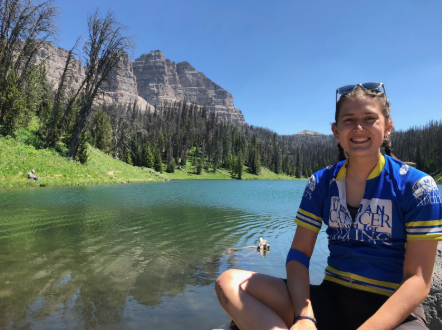 Lars
"I am riding this summer for all of those close to me who have been affected by cancer. Cancer first touched my family when my grandma was diagnosed with breast, and then ovarian cancer. Seeing her battle through treatment with so much grace and strength had an impact on me at such a young age. Later when I was fifteen, my mom was diagnosed with stage three colon cancer- with no symptoms or family history. This cancer spread to stage four liver cancer. My mom and family faced these terrible diagnoses with a sense of humor and positive attitude whenever possible over her years long battle. And through that we were able to connect with an amazing network of support in the cancer community- something that the 4K has an abundance of."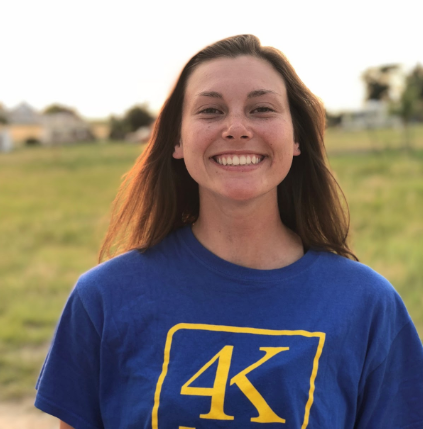 Mary
"I had been biking for a couple months when I first saw the ad for 4K on Facebook. I knew this would be the perfect opportunity to support the cancer community, meet awesome people, and see our beautiful country while also doing something I loved. My mom's cousin passed away from lung cancer and seeing the toll this disease inflicts on families is heartbreaking and is what inspired me to bike across the country. A lot of people these days know at least one person with cancer but the community fighting it has grown strong and it's amazing to see the love and support everyone shares for one another."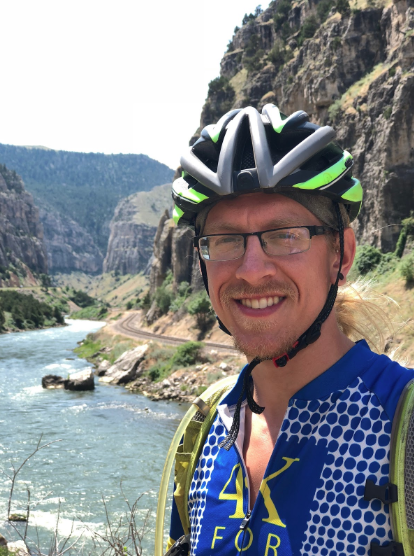 Liam
"I am doing the 4K this summer for my aunt, Barbara Rackley. Fifteen years ago she battled and beat ovarian cancer. I was young and didn't quite understand what was happening but she has shown nothing but strength and support my entire life. She has played a huge part in making me who I am and bought me my first road bike so the 4K was a perfect opportunity to jump on."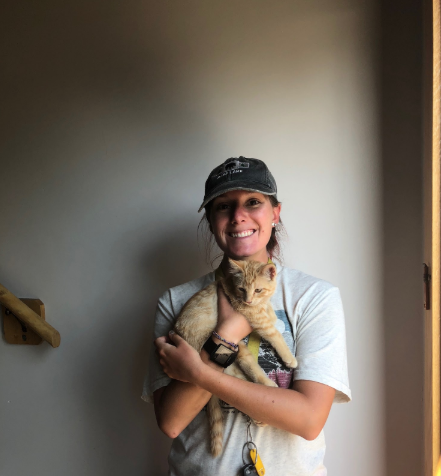 Shayna
"I did the 4K back in 2016 and realized how much of an impact we have on everyone we meet. What we do is truly incredible, and I think we tend to forget about that. I ride for my grandma who died of lung cancer back in 2001 as well as my parents who are both survivors. Cancer has a way of getting into everyone's lives so I'm riding to honor those who are fighting, those who have survived and those who have lost their battle."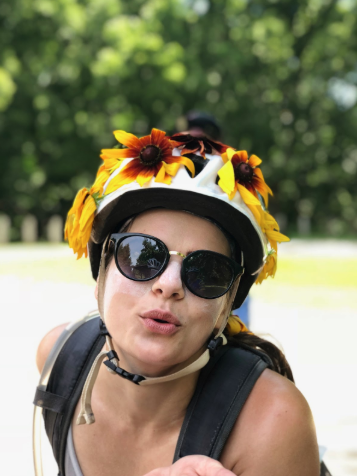 Jackie
"I am riding in memory of my Poppop, Robert Levin. He was diagnosed with oral cancer when I was in middle school and I witnessed his quick decline as he fought and lost his battle. Watching his body fail him was a reality check and urged me to use mine in anyway possible- pushing my limits and contributing to the world in ways that both him and I would feel proud of. I also ride for my sister, Lannie. She is five years old, and I want to be a good role model and someone she is proud to call her sister. Lannie and my Poppop are the ones that pushed me up those hills and got me from one coast to the other."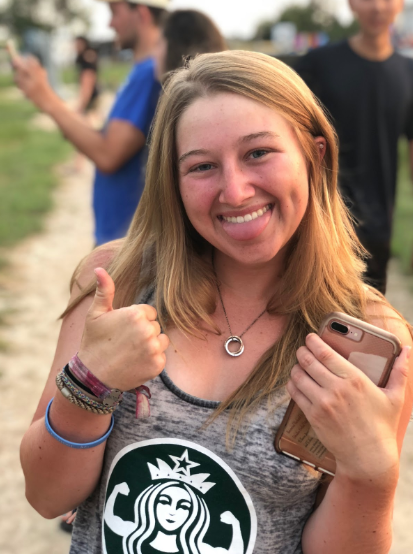 Shelby
"I ride for my grandparents, mom, and uncles who have fought or are currently fighting cancer. I wanted to have a way to support them. The 4K was a great way to provide help. Ulman is one of those organizations that give others an opportunity to help those fighting cancer."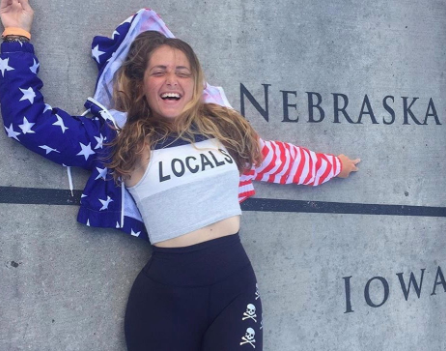 Suzie
"4K came into my life nearly 4 years ago and Ulman's mission touched close to home. I ride for my friend Liz Kelly, with whom I went to high school and our first semester of college. After our first semester, she was diagnosed with cancer and a year later, on the eve of her 20th birthday, lost her battle. I ride to share Liz's story, her memory, to live her zest for life that more people on this earth should have gotten the pleasure of experiencing. I ride so that her memory lives on and I can share her story.
My father is also battling prostate cancer right now and he is the light of my freakin' life. He's the coolest dude ever (seriously, ever) who's worked countless odd jobs gaining skills and memories that most people couldn't imagine. He's ridden his motorcycle across America. Twice. Hitchhiked. Worked as a scuba diver. He's the reason my family lived on a sailboat for so many years. He's the reason I love the outdoors and chase adventure. Most importantly, he's the reason why I long to give back in this world—the reason I want to pay it forward like so many strangers and friends have paid it forward to me.
When cancer touched our family, it reminded me that tomorrow isn't promised to anyone and to make every moment matter. It doesn't matter how great you look on paper when you have cancer. It matters who you have by your side—whose lives you've touched, whose lives touched you. It taught me to measure life in smiles and laughter and fun and experiences. Life is such a beautiful journey when you pick your head out of your phone and social media and just get out there and meet people. Hop on your bike and see the country. Do one thing every day that scares you. Make each moment the best moment of your life.
I ride for my Dad and for Liz and for all the people who taught me what matters in life. I ride for the people who find so much strength and beauty in this world when they were dealt a lousy set of cards and still find a reason to smile everyday."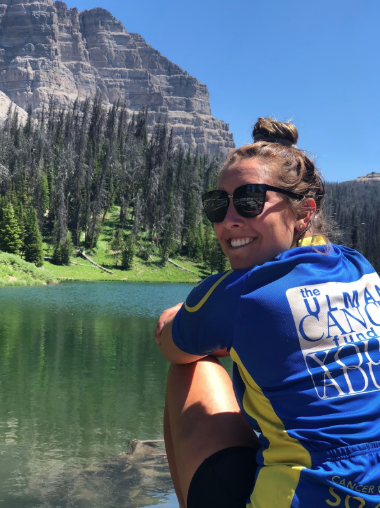 Karlee
"There's a few people who come to mind for why I ride; one of my aunts had breast cancer, another had ovarian cancer, my mom had a few pre-cancerous cells removed, but probably one of the biggest reasons is my Pop pop. He passed away from non Hodgkin's Lymphoma my senior year of college, and that really rocked me. Definitely rocked the whole family because he was the rock of the family. He was just the coolest guy, and he really tried to remain strong throughout both of his diagnosis. I think about him a lot, especially on the trip and miss him everyday."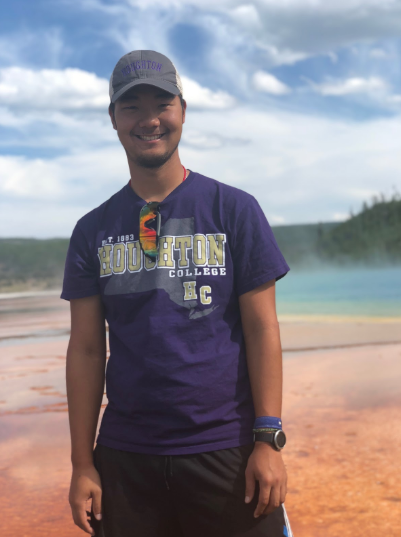 Michael
"Cancer was never really in my vocabulary until last year when I lost my grandmother to lung cancer. I also am dedicating my ride to anyone who has been affected by cancer. "Ask not what your country can do for you, ask what you can do for your country." -JFK. This is one way I can give back to the cancer community."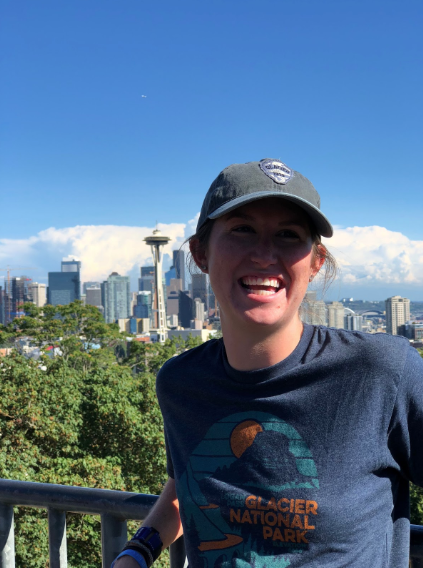 Megan
"I did the 4K for two main reasons; my love of biking and the opportunity to make a difference during the summer after I graduated college. I have been very lucky that all my family members affected by cancer are survivors. I have known classmates, neighbors, and family friends who were not as fortunate. The chance to connect with people in communities and meet cancer patients my own age is life-changing, and I hope to make a difference in their lives. Biking has made an incredible and lasting impact on my life in college, and I cannot think of a better way to spread a positive message than by biking across the country. I am so thankful for the 4K and all the people I have met because of it."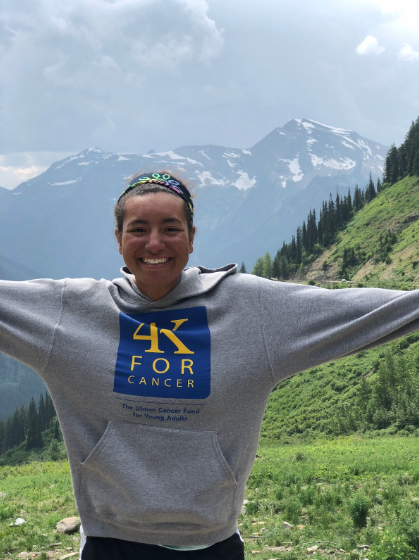 Liana
"I am riding this summer to give back. I know cancer impacts so many people and being a young adult myself, I cannot imagine how difficult it is to be affected by cancer at this age. After receiving lots of help and support at a mentally tough time in my life, I wanted to take this summer to show my support to people who are struggling. I also felt that this summer was a good point in my life for me to have the adventure of a lifetime, Biking is one of my favorite ways to spend my time outside, and it has been amazing making so many cool friends. The Ulman community is incredible!"