Donate
Know a 4K rider or runner? Their fundraising pages will be up soon. Interested in still donating now? Visit Ulman's website to learn more.
Donate
Since Ulman's inception, we have raised over $15 million to support young adults and their loved ones impacted by cancer. In 2015, 87 percent of every dollar raised went to programmatic funding totaling over $3 million.
Management & Administrative Expenses
$100 – pays for a gas card to give to patients as transportation assistance
$200 – assists a patient with Fertility Preservation prior to treatment
$500 – pays for the production and distribution of our Guidebook to 100 patients
$1,000 – pays for 7 survivors to participate in the Cancer to 5K
$5,000 – covers the cost of starting a Cancer to 5K program in a new city
How it Supports Our Mission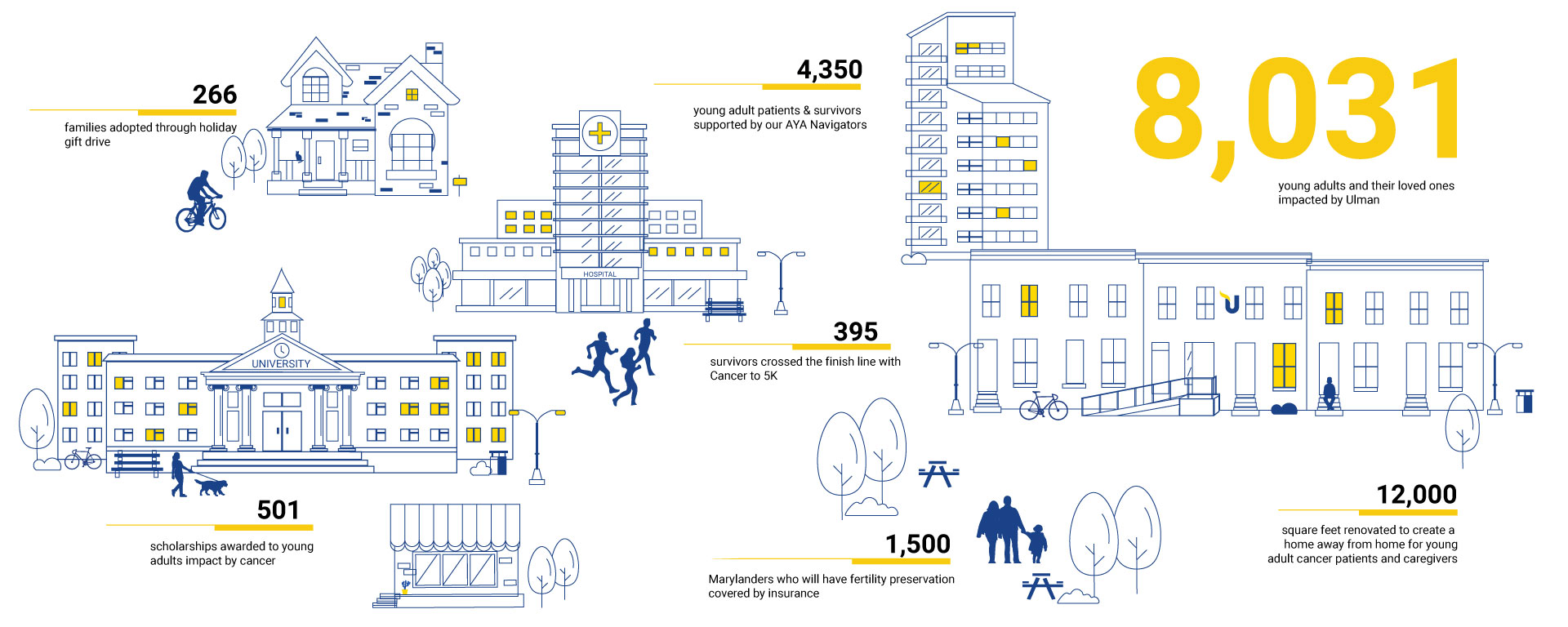 Help Us Change Lives.
To donate by check please make checks out to Ulman Foundation and put the rider or runner's name in the memo line. Checks can be mailed to:
ATTN: 4K for Cancer
2118 E Madison Street
Baltimore, MD 21205
Donate to a Rider/Runner