Jeremy Pope Memorial Scholarship
Jeremy Pope, an alumnus of Team Portland 2016, was killed cycling home from work on July 4th, 2017. In his memory, his family has set up this scholarship to help share Jeremy's passions for cycling, helping others, and enjoying the great adventure that is life. 
Donate
About Jeremy Pope
December 15, 1991 – July 4, 2017
Jeremy Pope, aka "Bear", was the youngest of the blended family of five children between Rob and Kati Pope- Jeremy was the "ours" in the "yours, mine and ours" equation.
Tragically taken too soon from us on the 4th of July, 2017, Jeremy was struck and killed by a motorist as he rode his bicycle home from work early that morning.
Jeremy was a creative soul and one who delighted in all of the wonders that the world offered. After suffering a nasty skateboarding accident that destroyed one knee, Jeremy tried out cycling as a way to strengthen his leg to support his knee- that was the beginning of a whole new world for him.
A dear friend told Jeremy of his experience doing the 4k for Cancer ride and that inspired him. Jeremy contacted the Ulman Fund for more information and was delighted to discover that he still had time to be part of the 2016 team ride to Portland. He got to work on donations to cover his participation and eagerly awaited the day that he would meet the rest of his team and hit the road.
As he prepared, he spent time clocking rides on his bicycle while spending time with local friends. In addition to cycling, Jeremy was passionate about music and the arts. He also just loved adventures- finding new places to go, meeting strangers while walking around Baltimore, Annapolis, DC or wherever the winds directed him….  one of his comebacks when asked "What now?!" was tossing "YOLO" (you only live once – with a smirk on his face) out and running off to some new experience.
He surrounded himself with like-minded friends who helped satisfy his yearning for adventure and comradery. The Baltimore cycling community was home to him and he quickly became a regular at the Baltimore Bike Parties.
The Portland 4k for Cancer ride was a life-changing event for Jeremy- one that truly satisfied his soul on many levels. The ride itself, seeing many states along the way, the forever bonds made with the members of his team and, most important to him was meeting the families of patients along the way. That part alone made an indelible impression on him- it meant the world to him to be able to meet them along the way. He admired their strength and fortitude and wanted to honor them all in any way that he was able.
Jeremy was a firm believer in living an authentic life- he inspired many to enjoy the moment and to drink in the splendors that the world has to offer. Many who have crossed paths with him have commented that he was the one who made them appreciate the beauty of a flower's bloom, the smell of freshly mown grass, the sound of the waves lapping on the shore, the feeling of a gentle breeze against your skin and the love of a dog's kiss on your face when you show them affection.
Jeremy has left us now, but his impression remains with all whom he touched. Many still apply his philosophies by challenging others to "Live like Jeremy"
We can all learn that lesson.
– Kati Pope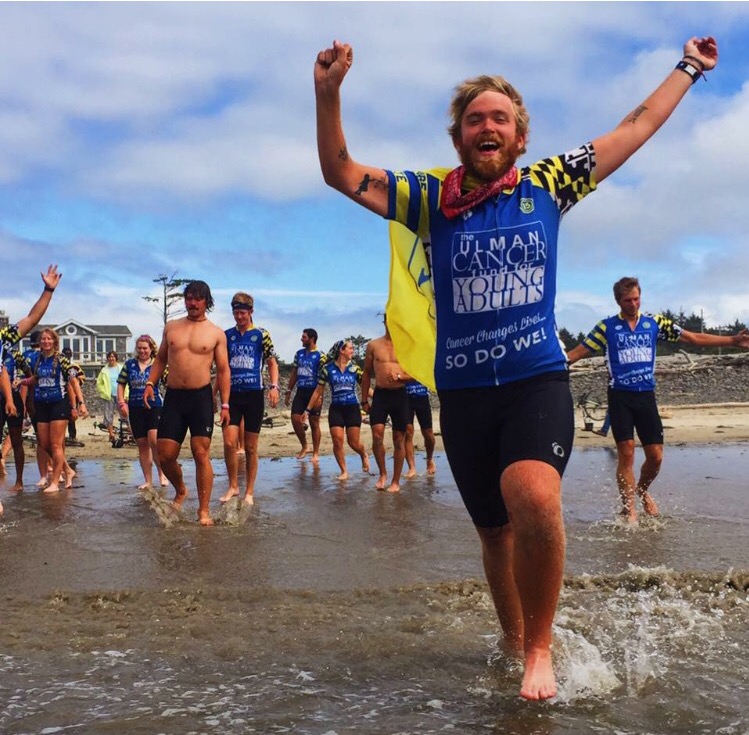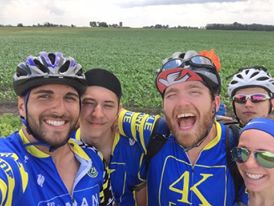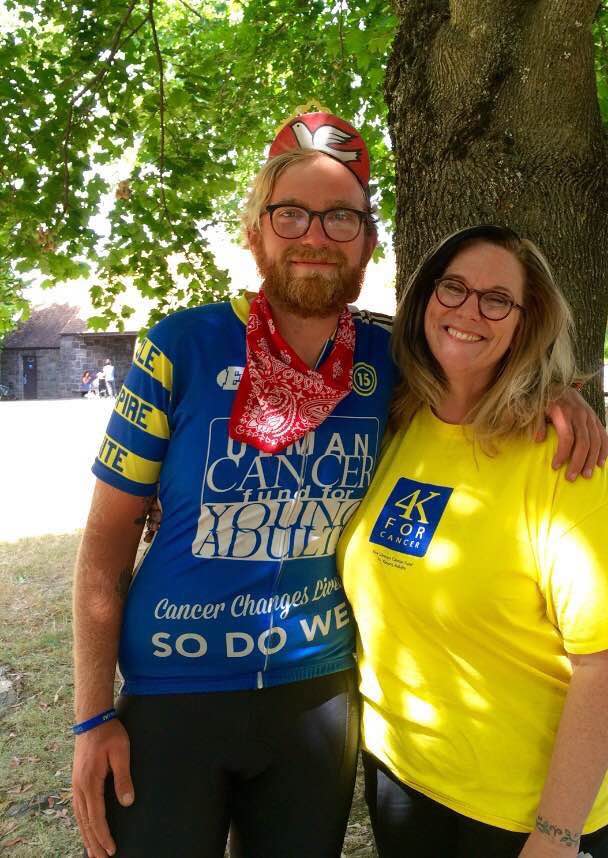 The Jeremy Pope Memorial Scholarship was created to assist 4K for Cancer riders in funding the gear needed to participate.
The Scholarship includes:
Helmet 

Shoes & Pedals 

Water Bottle Cages 

Rear & Front Lights 

Cycling Shorts (2) 

Sleeping Bag 

Sleeping Pad 
All gear will be purchased directly by Ulman and shipped to the winner.
Applications will be open from January 22 – February 12, 2020. Three winners will be selected and announced by March 1, 2020. To apply, please email 4kforcancer@ulmanfund.org and you will be sent the application.
Applicant Qualifications:
A current 4K for Cancer rider
A demonstrated need for financial assistance
Shared passions with Jeremy Pope